Dreaming about Isla Mujeres, Mexico
Sitting around on a cool rainy fall day, dreaming of the island we love. So out came some pictures. Many fond memories are captured in photos. Reviewing the pictures, I can feel the sand between my toes a cold Cervesa in my hands and a seafood plate before me.
Life is great on Isla Mujeres.
Isla Mujeres the Island of Women commonly referred to, as just- Isla.
Isla is situated off Cancun approximately 8 miles across the Bay of Bahia de Mujeres..
Travel to and from the island is by ferry companies that run regular schedules every half hour. Ferry service is excellent and reasonable.
Leaving Grand Puerto ferry dock on Cancun side of Bay.
Arriving on Isla.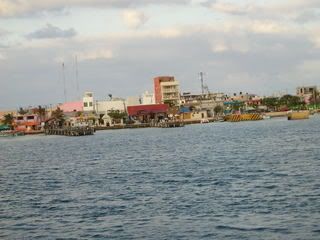 The original ferry arrives. Visitors have the option of two ferry services. That is what makes moving passengers so efficient.
Old ferry arrives.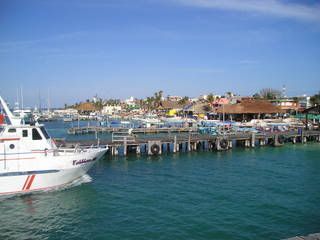 Isla is not a big island at approximately 5 miles long by ½ mile wide at its widest.
There is no lack of taxi's servicing the island. Also, golf cart rentals & mopeds are available. Down town area is small and located in the north end, east to west from shore to shore. Excellent shopping and a zillion restaurants to treat your taste buds. Everything, from pizza to excellent catch of the day seafood, and steaks to tacos is available. A lot is crammed into a few blocks of commercial bliss. Just don't expect a lot of Cancun style night life.
You gotta love Petey the parrot at the French Bistro.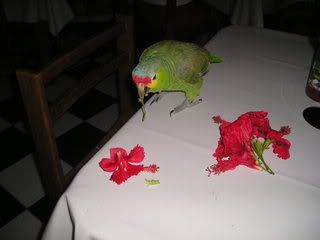 A stroll down Hidalgo St. where many shops and restaurants are located.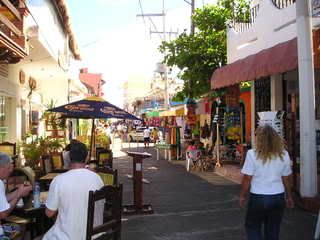 What is so special about Isla besides awakening to a beautiful sunrise morning.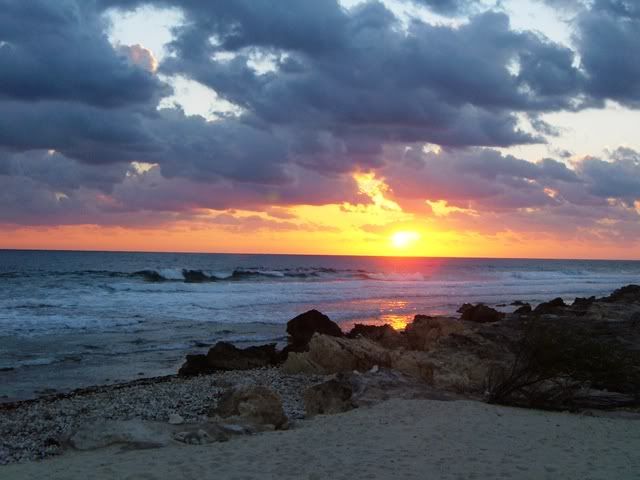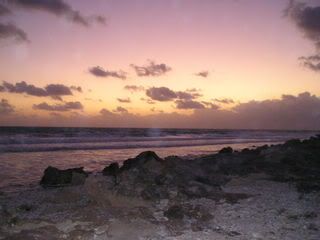 Or to go dining after a beautiful romantic sunset.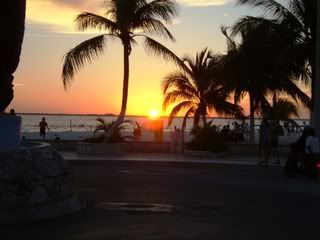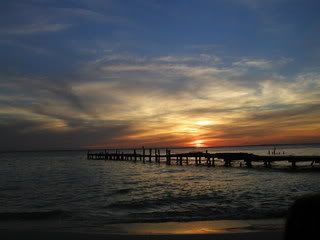 Everything between sunrise and sunset is memorable.
There are excellent beaches for the swimmer, snorkeler, beachcomber and sunbather.
The hurricane of 2006 did major damage to some of the pristine beaches but they are still alive and well.
North Beach before the hurricane.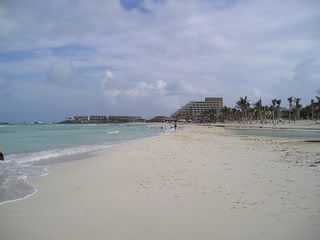 North Beach after the hurricane.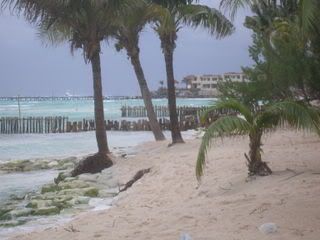 I am hard pressed to think of what is not available on Isla. The once sleepy serene little fishing village, is a tourist destination of day trippers from Cancun or the Rivera.
High rise hotels & condos are springing up all over the island. But this once small fishing village has retained a special charm.
The Avalon complex was the largest on the island until the recent building boom. The Avalon is located on the extreme northeast corner of the island.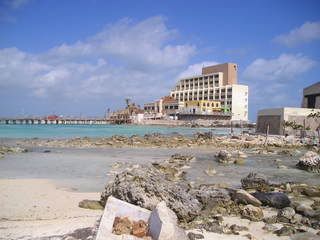 The bridge to Avalon.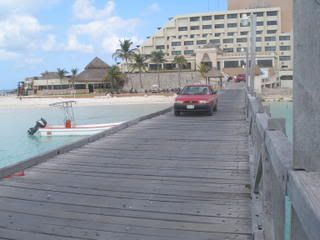 Inside Avalon grounds.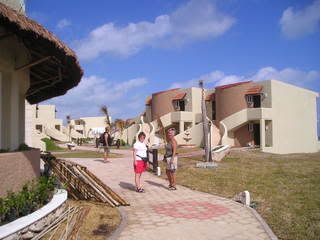 Some of the pictures may be a couple of years old. That can happen when they get stored in one album. I have not captured the commercial rise, I am more interested in Isla serenity. I hope you enjoy the pictures.
Mayan people used the island as a sanctuary.
A Mayan woman taking her sales to the beach people.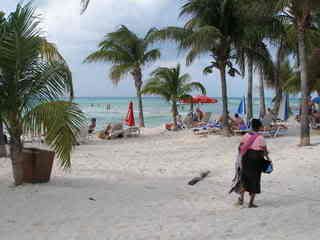 Bikini Inspection is a daytime job.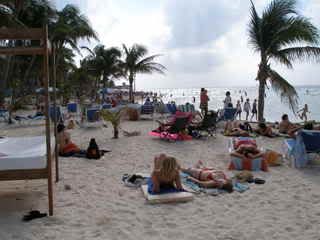 Playa Lancheros is the place for great tixs & chix, a whole open fired seafood treat.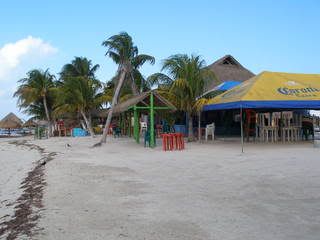 Many pictures are of the beaches in various areas of the island.
Stroll along beaches to the southwest.
Along the west side at Crystal Mar
Mar y Sol Beach (west side)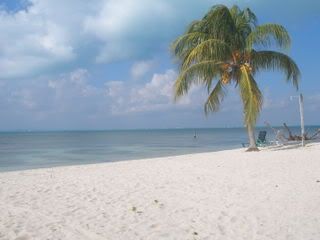 Playa Lancheros pier.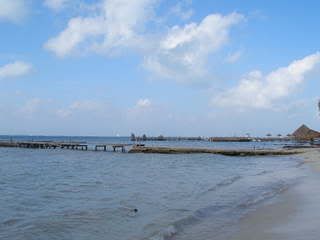 Snorkel beach Garafon castilla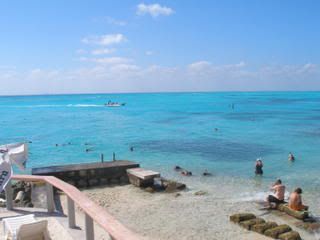 Rugged but beautiful Punta sur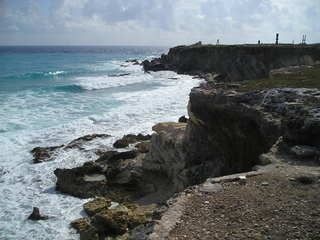 South end – Punta sur walkway.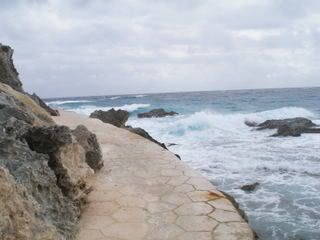 A Mar y sol neighborhood.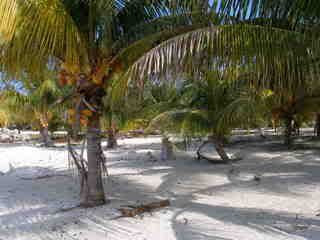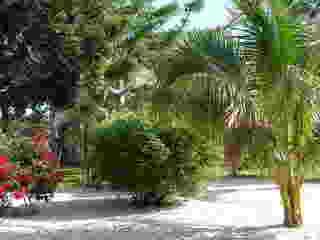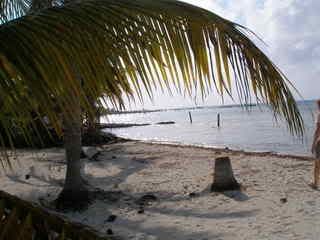 Zama Beach Club
View from Zama's pier.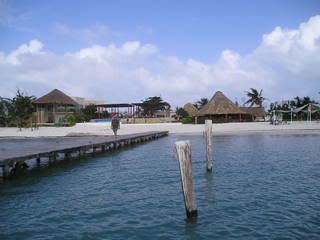 The rugged east coast line.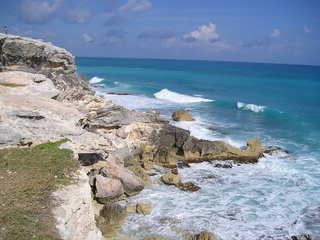 Punta pierdra beach.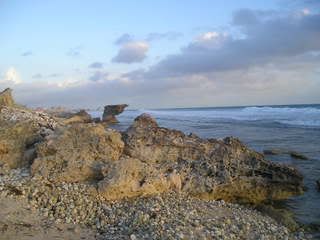 Punta Pierdra back view. (note - they were building next door when picture was taken)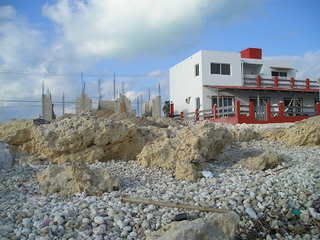 Back to Avalon and a view of the east coast, plus Rock house.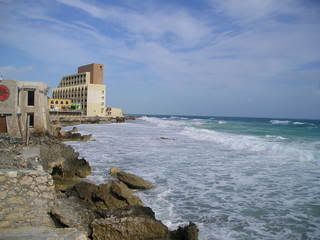 This will tie me over for a while, feel like I walked around the island.
Good Bye Isla, till next time.