A October sunrise, as I step out the door.
October is all but over, and the weather has been the warmest in years. Many records for fall temperature have been broken. I decided to enjoy it while it lasted, and to hike the rail lines like our fathers of yesteryear. A step back in time; As I walk, I can't help but wonder what it was like to ride the rails from village to village in search of work.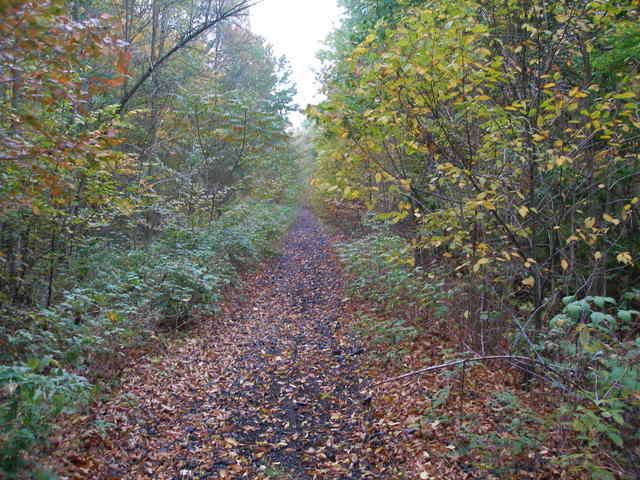 My walk is through bush, meadows, farm land, and small villages; along an abandon rail line. The rails have been removed. It is anything but a easy walk. Large railroad stone that is loose under foot makes for uncomfortable hiking. I do a concession at a time. I park at one end, do a concession and then hike it back to the car. I get to view the leaves from both sides, sort of speaking.
The fall colors are spectacular. My camera is my partner.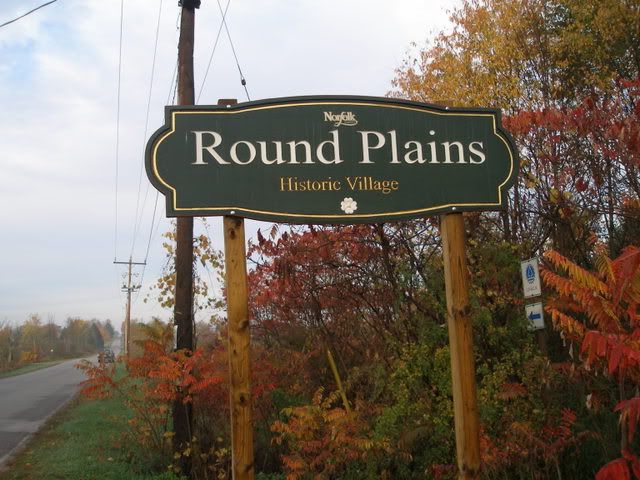 I have a 35 mile journey to my final destination, which means I will cover 70 miles by foot. I am at the half way point. It is a refreshing way to start a work day and avoid the honey-do list. The sumac's red, brightens a early morning.
The sunrise this time of year is between 7am and 8am. I am a early riser but don't like to hit the trail too early. I wouldn't want to be mistaken for a deer by some trigger happy hunter. Quite often, I hear guns just a blazing especially near swampy areas of my walk.
As I pass through farm country, the cattle look on in curiosity.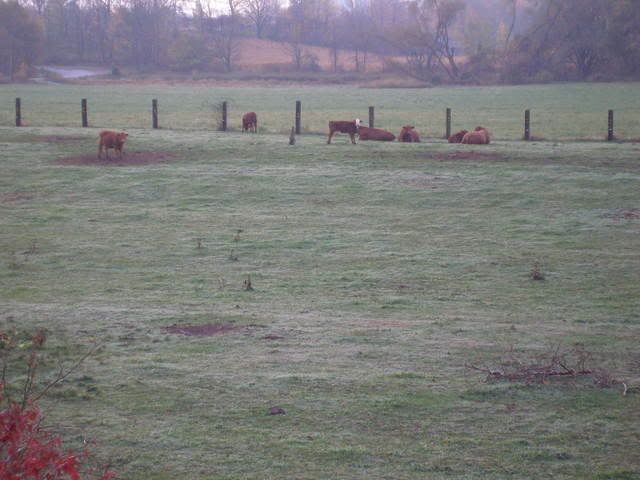 It won't be long and I will forget our beautiful fall weather and start dreaming about the north beach on Isla Mujeres., Mexico